Wabash College: JOE JOHNSON '11 TO LAUNCH OBVIOUS SHIRTS STOREFRONT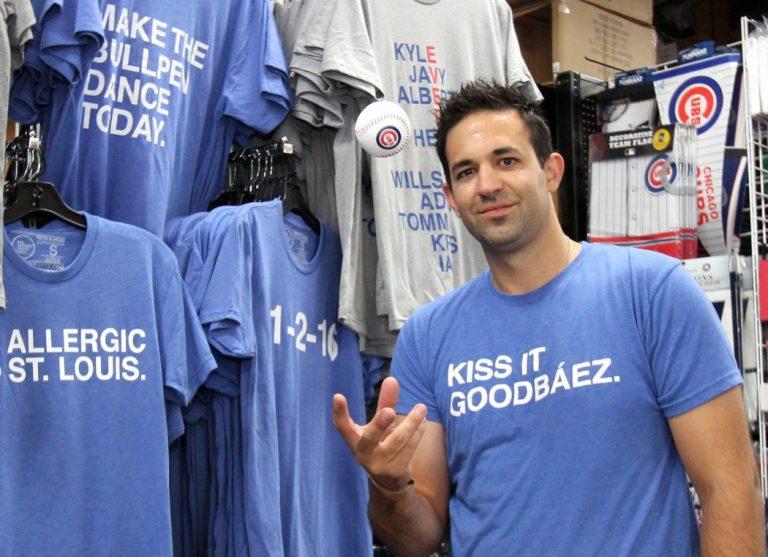 After years of pushing out thousands of witty one-liner T-shirts from his basement, Joe Johnson '11 will be expanding Obvious Shirts with the launch of a storefront in late July a block from Wrigley Field.
Johnson's new moves with the business, which he started four years ago, were highlighted in a recent article by the Chicago Tribune. You can read the full story here.
A Chicago Cubs pitcher inspired Johnson's first Obvious Shirt in 2015 — "Jake Arrieta is Good at Baseball" — and a chance meeting at a Cubs Convention in 2017 led to a deal with Clark Street Sports that put the shirts in dozens of stores across Chicago.
During the baseball season, Obvious Shirts sells roughly 10,000-15,000 shirts per month from online sales, wholesale and distribution in outlets such as the Cubs Team Store and Clark Street Sports locations.
"It's nonstop, organized chaos in my brain," Johnson told the Tribune. "What I'm most proud of is just the fact that my girlfriend and I were able to create this out of nothing and make something that we're proud of."
While at Wabash, Johnson majored in rhetoric with a minor in economics and concentration in business and entrepreneurship. He was a member of the baseball team and Lambda Chi Alpha.
---