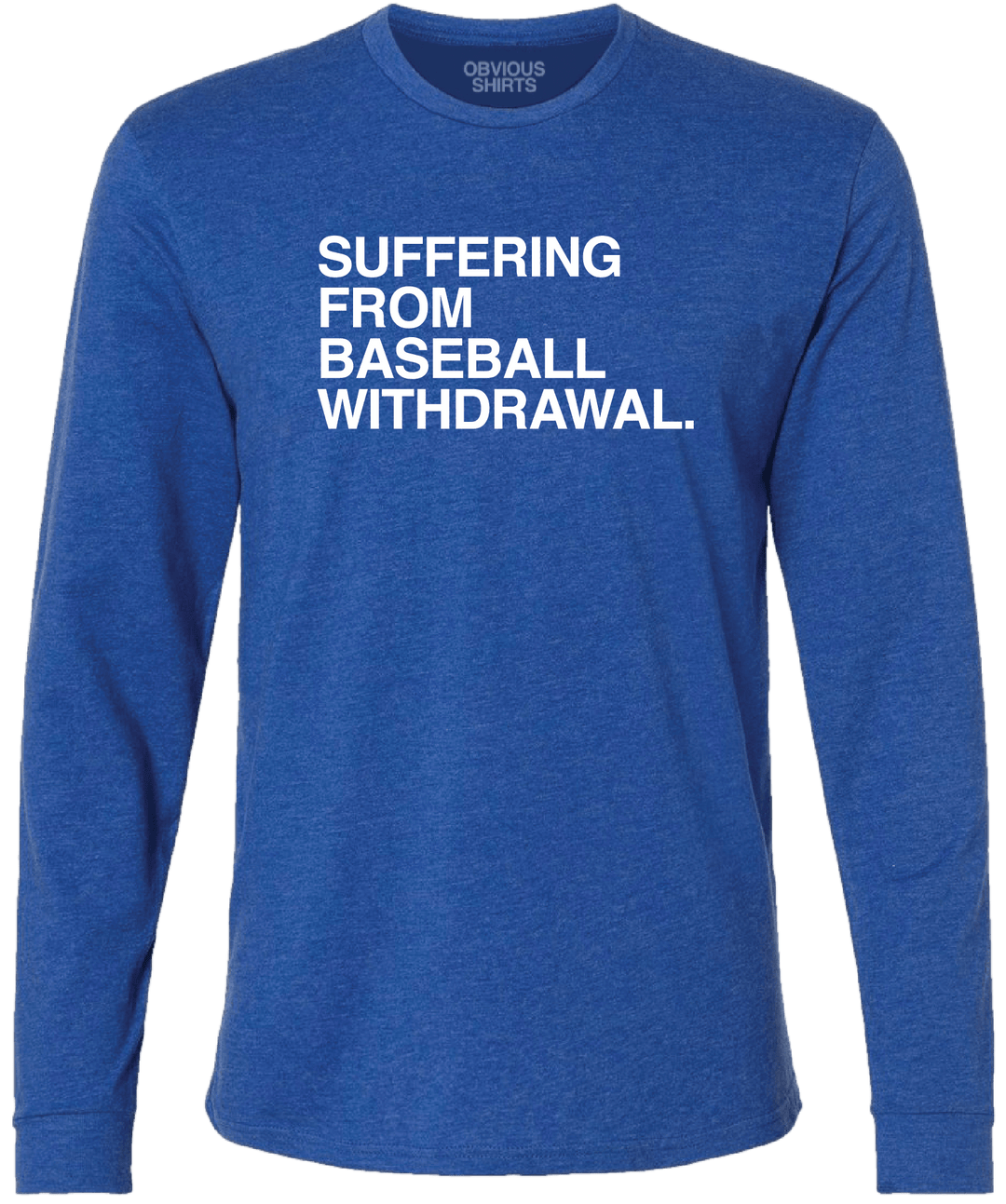 SUFFERING FROM BASEBALL WITHDRAWAL. (NORTH SIDE) (LONG SLEEVE)
Regular price
$32.99
Sale price
$24.99
/
Size chart
SUFFERING FROM BASEBALL WITHDRAWAL (NORTH SIDE) LONG SLEEVE SHIRT BY OBVIOUS SHIRTS.

PRODUCT DETAILS: 
- Our triblend shirts will be the softest you own. 
- 50% Polyester/25% Cotton/25% Rayon 
- Athletic Fit, very slightly tapered - SEE SIZE CHART.
- Our Eco-Friendly inks are safe and will last forever.
- All shirts are tag-less for superior comfort and quality.
- Enjoy the laughs, compliments, and high-fives.
PRODUCT CARE:
- Wash cold inside-out, hang dry or dry on low heat.
- No fabric softeners.
- They will not shrink on you. 
FREE SHIPPING AND FREE RETURNS!
- Please allow one full business day for processing.
- Standard Free Shipping is 3-5 business days
- Priority Shipping is 2-3 business days
QUESTIONS? - SHOP@OBVIOUSSHIRTS.COM